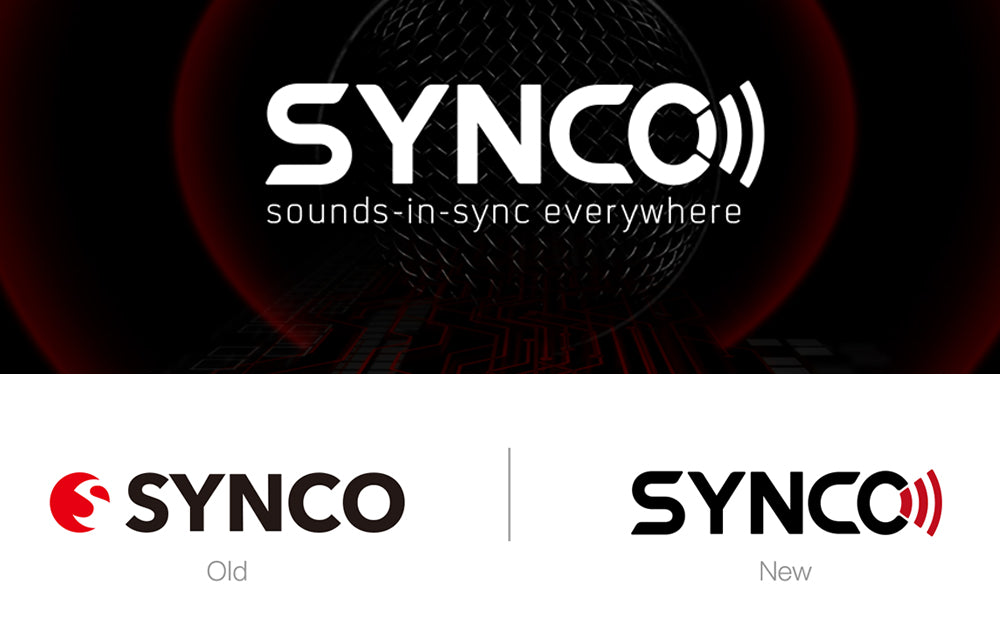 We are proud to announce the launch of the new SYNCO logo as part of the ongoing evolution of our microphones for recording.

Our professional profile has grown and evolved since 2017 when we first tried to win a place on the microphone market. Now we are releasing an updated brand identity, which includes a new logo, colors and font. We intend to reflect who we are today and to symbolize our future: a Chinese professional microphones manufacturer to provide best lavalier microphones, broadcast microphones, wireless microphones, camera microphones, condenser microphones, instrument microphone, and more for globewide recording and spreading.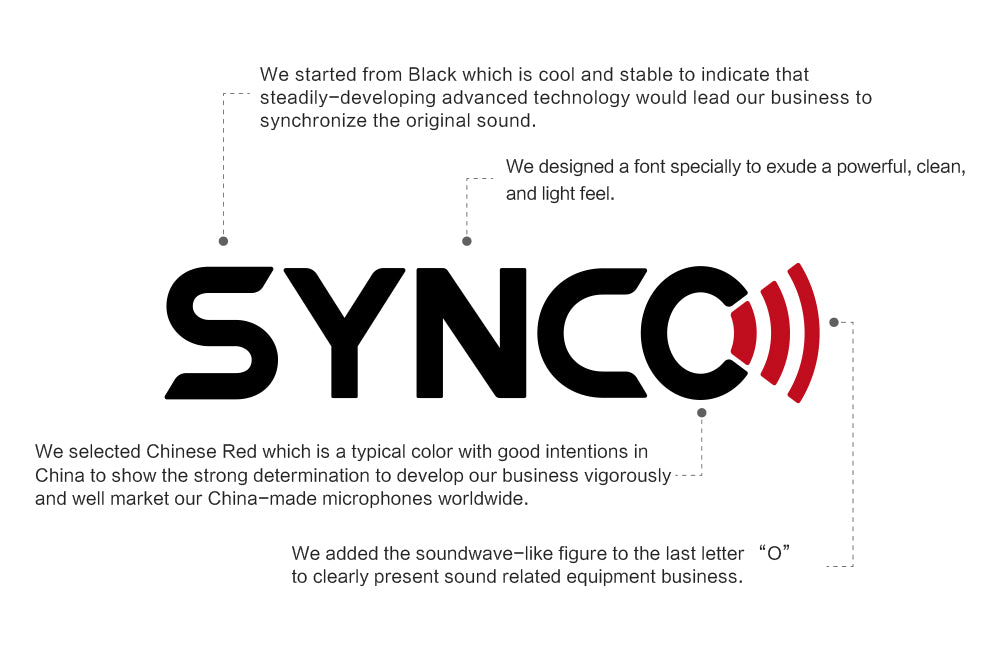 Though we still use black and Chinese red as colors of our new logo, we try to rearrange their places to showcase more of our thoughts better. Now Black which is an cool indication of stability and mystery is at the start to cover the whole SYNCO letters, saying that the steadily-developing advanced technology is our first focus and the lead of our business, and Chinese Red which is a typical color with good intentions in China is at the end to outline the soundwave-like figure, showing our strong determination to develop our business vigorously and well market our China-made microphones worldwide.

Particularly, the "O" of the logo represents our initial pursuit to provide the "original" sound. We combine it with the soundwave-like figure and the Chinese Red color, which is a decision to clearly present our main business, that is, the sound related equipment, and the microphones for recording in particular.

We have also changed the font which is now not a standard font but a font designed by ourselves to be more powerful, clean, and light.

We hope you like this new look and feel for SYNCO! With this, we will present ourselves better and cater you with better microphones for recording and services in times to come.

To date we have finished our updates in our website, Facebook, and other platforms in the public. The task in the upcoming months will be to update all our marketing materials and products. We realize that changing a logo is a process that can involve many steps and take some time, so we will finalize it gradually.

If you are a dealer of our SYNCO microphones and have seen the old logo in any of your marketing materials, please assist us in updating them. If you are an end user and have seen the old logo of your microphone, please kindly note that you have just got a microphone using the old logo and it is still an original and legal SYNCO microphone with no specifications different from the new-logo one. We really appreciate your understanding and support. If you have any questions, please don't hesitate to contact us.